Farmers Market
Saturdays 8AM to 1PM
Sunrise Mall's Farmers Market is open every Saturday from 8AM to 1PM, rain or shine, in the parking lot behind Sears.
Presented by BeMoneySmartUSA, the Farmers Market offers an abundant variety of locally grown farm-fresh produce, flowers, eggs, artisan cheeses, baked goods and so much more, all provided by certified vendors. Plus enjoy cooking demonstrations and contests, live musical entertainment and other special events including
Farmers Market Health Fair - September 13th & 20th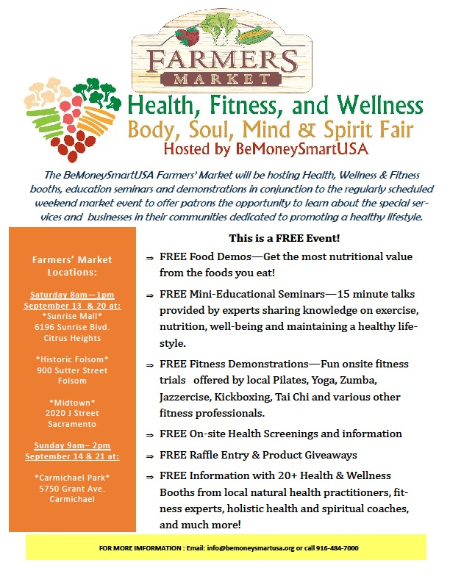 Visit www.bemoneysmartusa.org for more information about the Farmers Market and their non-profit organization specializing in providing youth financial, business and career education programs.